On the 19th of October, the stage was set at Club Quantic for the highly anticipated ARTmania Showcase.  I was there that night as a dedicated supporter of June Turns Black, aiming to capture the essence of their performance through my lens.
June Turns Black, with their powerful and emotional sound, have always held a unique place in the hearts of their fans, but seeing them perform on the Quantic Stage was something truly extraordinary. As the announcement was made, the band members, clad in their signature dark attire and took their positions. The stage lights illuminated the intensity in their eyes, and with a deafening roar of anticipation, the show began.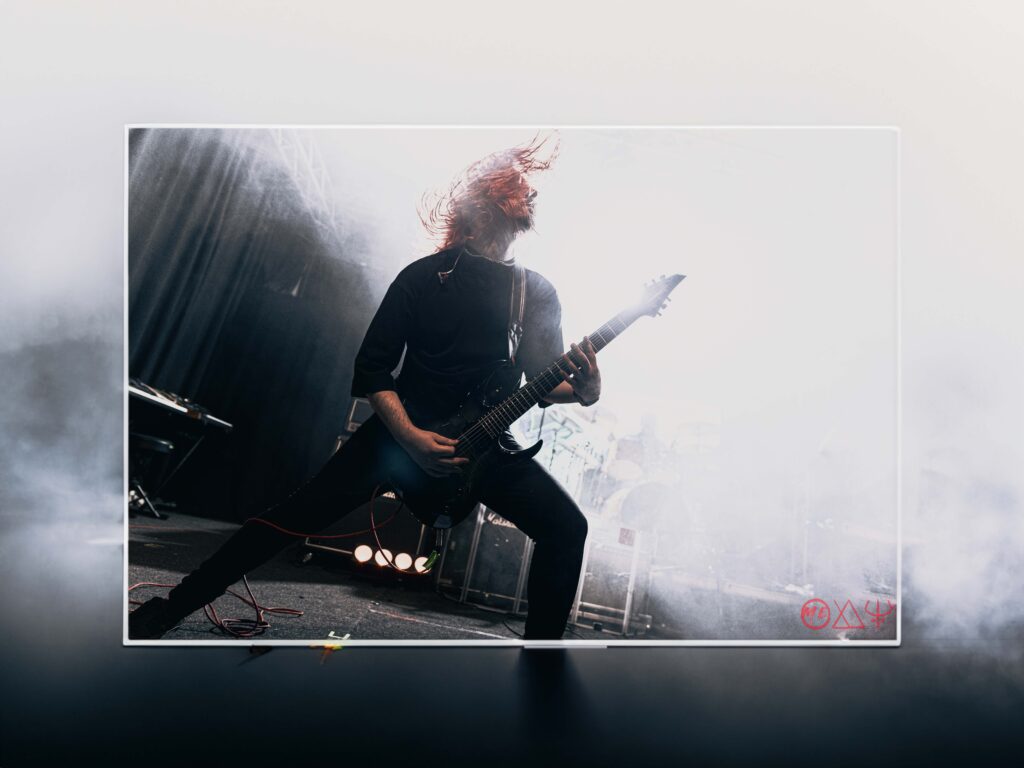 It was clear from the very first note that June Turns Black was on a mission to captivate the audience. The setlist was packed with raw emotion and electrifying sounds. The band, known for their ability to blend haunting melodies with aggressive breakdowns, delivered an unforgettable performance that left the audience craving more.
The powerful vocals of June Turns Black's frontwoman, combined with the relentless energy of the rest of the band, had the crowd in a headbanging frenzy. The atmosphere was charged with a mix of adrenaline and nostalgia, as familiar tunes and brand-new tracks hit the airwaves. The band effortlessly shifted between moments of intense aggression and deep, soul-stirring melodies, demonstrating their incredible versatility as musicians.
For those who had followed June Turns Black's journey from the early days, this showcase was a testament to their evolution and growth as a band. They had come a long way, and their passion for their craft was clear in every chord, every scream, and every heartfelt lyric.
As a friend of the band, it was a proud moment for me to witness their success and to see them receive the recognition they truly deserve. It's always heartwarming to see friends achieve their dreams, and June Turns Black's performance that night was not only a personal triumph but a testament to their undeniable talent and dedication. As a photographer, it was an absolute privilege to capture the essence of this remarkable evening. I hope that my photo gallery can convey the emotions and the incredible vibes that June Turns Black brought to the Quantic Stage that night. These images serve as a lasting memory of a truly amazing night, highlighting the very best of the underground music scene.
Photo Gallery: