Ca tot este ultima zi din an, am zis sa fac un mic/mare articol despre anul meu 2018.
Anul acesta mi-am indeplinit mai multe obiective. De exemplu sa merg la cateva evenimnte ce au avut loc la JW Marriot: Webstock si –
Am participat ca fotograf la festivalul de muzica Electric Castle si ARTmania. Cat si in Bucuresti la festivaluri: Greensounds, Metalheadmeeting, Funk Rock Hotel 14, Food truck Festival, Natura Fest, Hey Day si Street DeliveryIn total anul asta am participat la peste 60 de concerte si festivaluri.
Am vazut live de cele mai multe ori trupa COMA( 7 ori) urmati de baietii de la TBA (de 6 ori)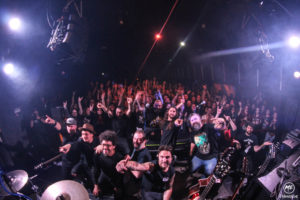 Am reschimbat look-ul paginii de facebook. ME-Mihnea Ene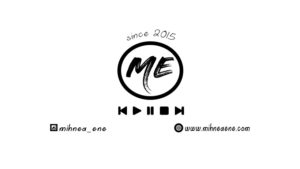 Am reusit sa strang o comunitate de peste 1.000 de persoane pe instagram @mihnea_ene
Anul acesta, multumita Cerizei( @ceriza ) am inceput acest proiect personal cu site-ul./ blog-ul .
Pe 9 februarie, am implinit 1 an ca mahmur. 1 an de cand sunt la mahmur.info. Deci Cheers!
Anul asta am implinit varsta de 18 ani :D… Cheers again !
Am fost pana la Piatra Neamt pentru evenimentul dedicat bloggerilor numit: Bloggers LAN Party.
Pe 28 octombrie am inceput un nou proiect alaturi de Lucian (@cart00n) numit BeerPod. BeerPod este un podcast la care tine foarte mult si de punem foarte multa munca, asa ca check this out !
Termin acest an cu un playlist la care tin foarte mult: 107 songs 6h 27mins
Din numele playlist-ului intelegi ca muzica pe care ascult nu e chiar pentru toata lumea #bleah
Anul asta am intalnit multi oameni faini cu care am format prietenii si stiu ca pe viitor o sa iasa ceva super.  Nu are rost acum sa zic  ce imi doresc pentru 2019. I just go with the flow. Tu ce vrei sa imbunatatesti la tine in 2019? Lasa-mi parerea ta in comentarii 😀 .
PS: Toate lumea a facut asta ,deci trebuia si eu: